More Books from GPP
Some of these titles can be still be purchased directly from the press. To check on availability email the press at [email protected].
*
TELL ME YOU'VE EARNED IT by Kat Giordano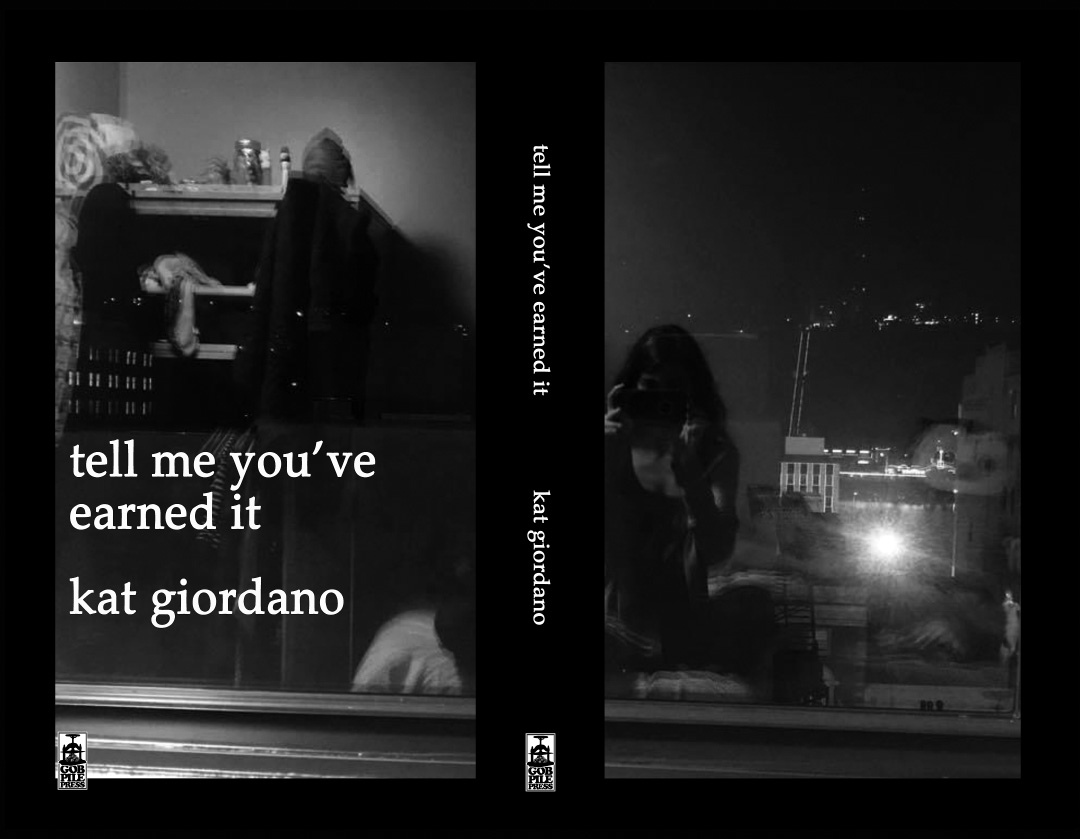 "Tell Me You've Earned It is a dazzling kaleidoscope of wants—of carnal desires and urgent emotional hungers—in which Giordano excavates and plunders the depths of her being to present her honest experiences on the page for us to devour in all their brilliantly chaotic glory. With devastating insights into the reality of living with borderline personality disorder, the poems in this collection oscillate between being sexy and sad, romantic and tragic, funny and shocking. We witness the poet standing on the precipice, then throwing herself off it in the name of love, and ultimately finding her feet after the crash landing. Assertive, brave, and unsparing, Tell Me You've Earned It is an audacious collection from a poet who dares to take risks in both her life and her art—and thank god Giordano risked it all, because reading this book felt like a delicious binge after a violent purge."
— HLR

"This is a collection about blood flowing." With this sentence, which evokes both the singularity of Plath's blood jet and the expansiveness of Sara Teasdale's "young blood flowing beyond the sea", Kat Giordano invites us along the arc of her own personal Orion: a love story that tears the bandage clean off a life and lets the flesh beneath redden & breathe. "I should have handed you these feelings before they were perfect."—Giordano's speaker walks the knife's edge of raw want & writerly craft with such dexterity we almost don't notice incisiveness becoming incision, veins opening to reveal how "the heat of this new love / has boiled away all that could have / killed it". I'll close this blurb with some borrowed lines that do the book better justice than I could, since it's a true "magnum opus: / an anatomical heart / with our initials / scratched deeply / into the arteries / and valves."
—Tom Snarsky

TELL ME YOU'VE EARNED IT, a collection of poems, is the third book by Kat Giordano. Kat's other books include THE POET CONFRONTS BUKOWSKI'S GHOST (Philosophical Idiot) and THE FOUNTAIN (Thirty West Publishing).
Link to buy TELL ME YOU'VE EARNED IT on Amazon
*
GOLDEN ROD by Bram Riddlebarger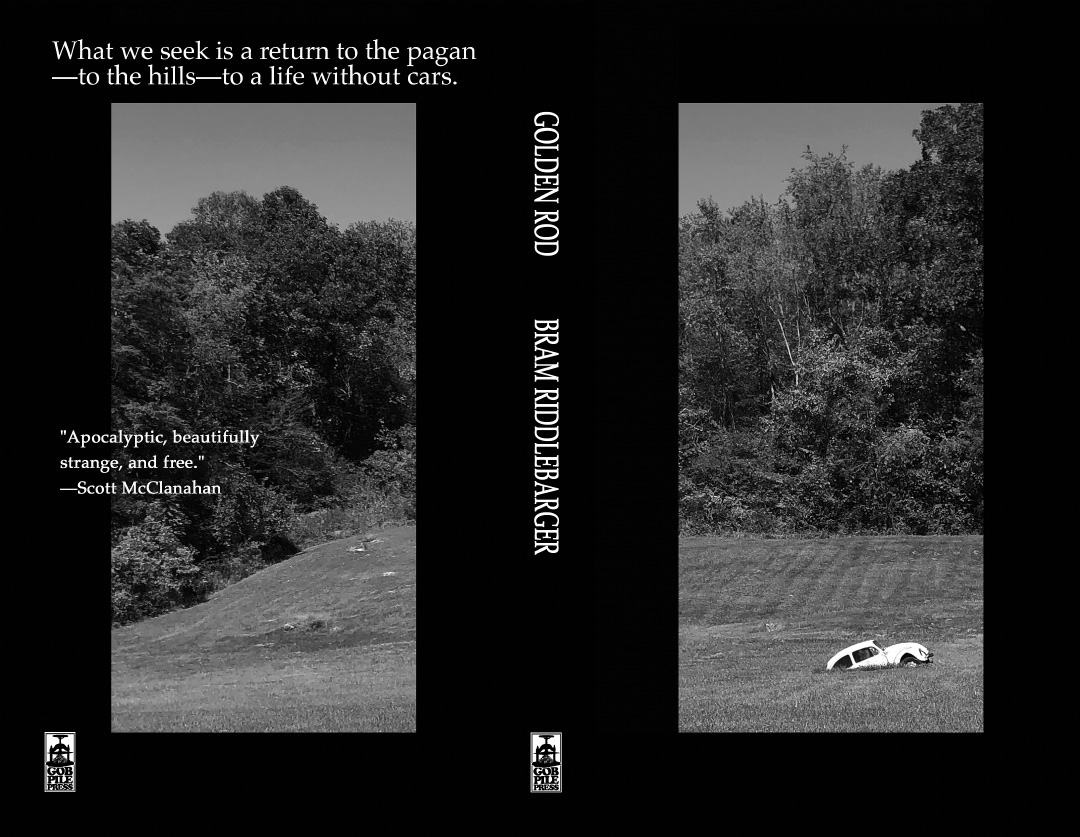 "Bram Riddlebarger's Golden Rod is one of the wildest books around. I don't think I've read anything like it. It's funny and tough and tender and has a wonderful logic all its own . . . apocalyptic, beautifully strange, and free."
—Scott McClanahan

LINK to buy GOLDEN ROD on Amazon

*
CLIMB OUT YOUR WINDOW AND RUN WITH IT / SONGS FOR THE DOORKNOBS WHO MISSED THEIR TURN by Devin Sams
The first book from the press. A double volume of Devin Sams' first two out of print poetry books. Sams' poems are inspired by the dive bars of Salt Lake City.
LINK TO CLIMB OUT/SONGS on Amazon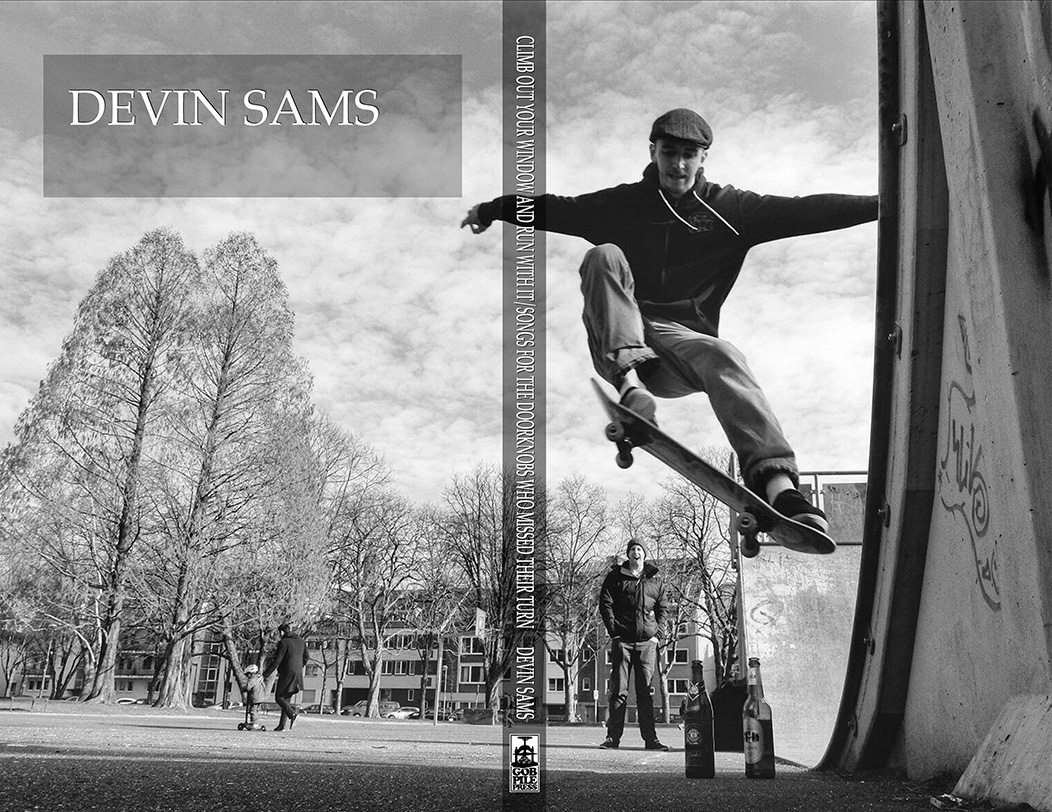 *
IN LOSERS' HEAVEN/DR. GOOGLE by Seb Doubinsky & Justin Grimbol
The second book from the press: a double feature of two books of poems by Seb Doubinsky (IN LOSERS' HEAVEN) and Justin Grimbol (DOCTOR GOOGLE). A book for the literary underdogs.
LINK TO IN LOSERS' HEAVEN/DR. GOOGLE on Amazon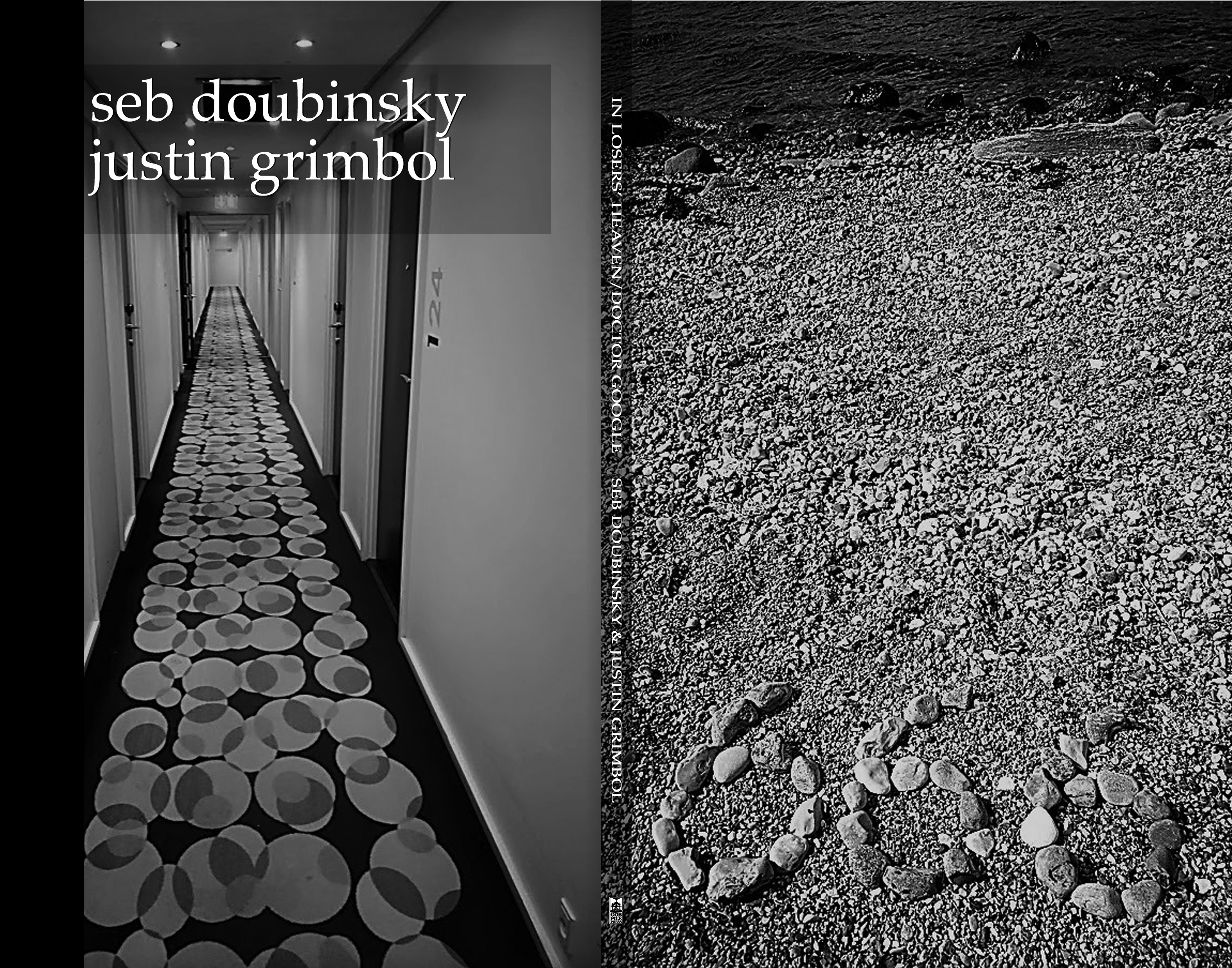 *
A SETTLED SHIP IN AN OCEAN OF HILLS/HILLBILLIES AGAINST JESUS by Bram Riddlebarger
The third collection of poetry, a double book, from the press. 
"I've enjoyed these small narratives; they are smart poems."
—Robert VanderMolen, WATER and SKIN
LINK TO A SETTLED SHIP on Amazon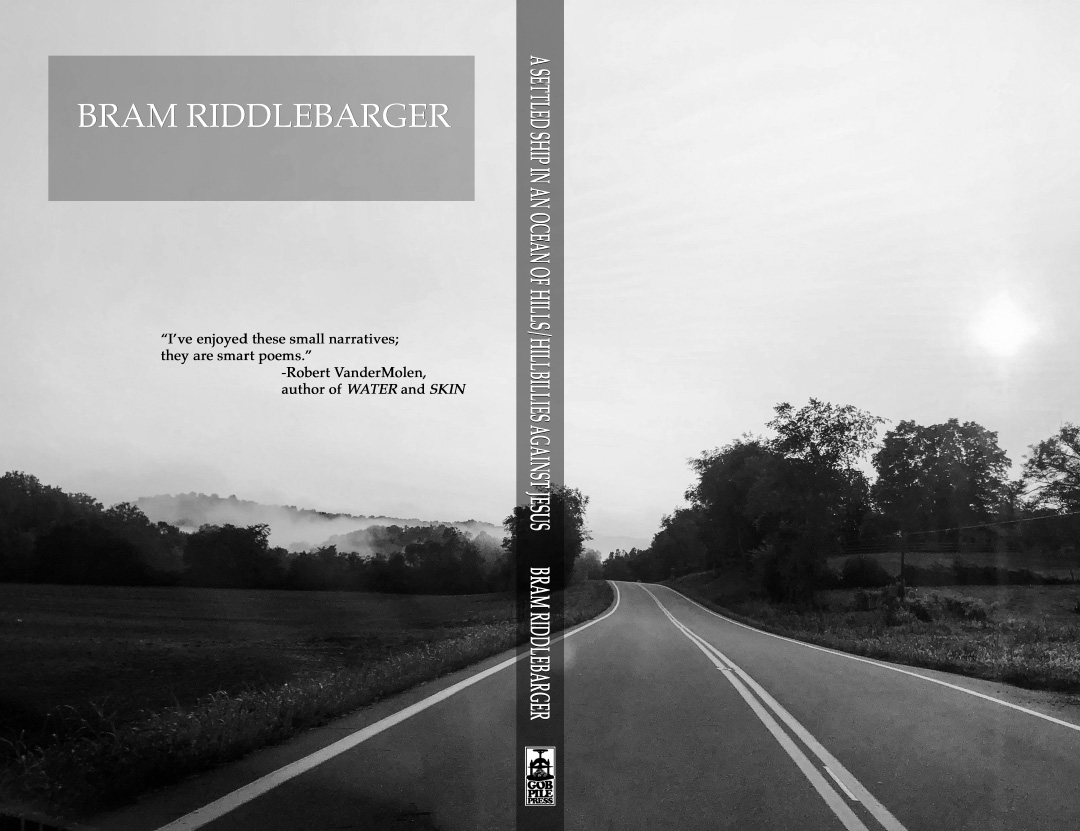 *
The Dismal Cookbook by Bram Riddlebarger
The Dismal Cookbook is the proto-book from the press. Serving Dismal Food Since: Forever
"A horror novel for an audience of chefs."
—Graham Irvin, author of LIVER MUSH
"The Dismal Cookbook, while amusing, does have a nasty little reptile of grimness skittering around its borders, kept at bay by the writing's peculiar wit."
—Jim Phillips, editor of the Logan Daily News
LINK TO THE DISMAL COOKBOOK on Amazon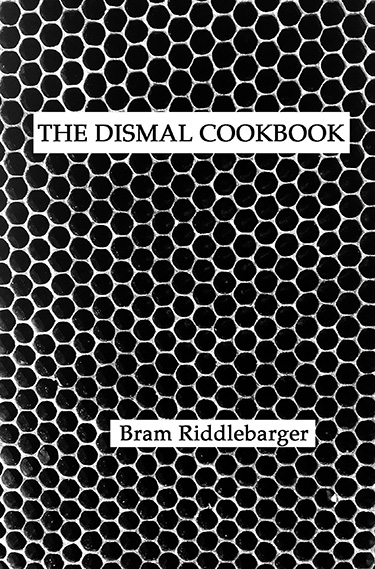 *
SWORD FIGHTING WITH TWO-YEAR-OLDS by Bram Riddlebarger
The first of the chapbook series from the press.
"Bram Riddlebarger's poetry feels like a weekend road trip. Landscapes and towns flow by. The images found along the way are quiet and beautiful. Like a long drive Sword Fighting with Two-Year-Olds is full of insight about how to grow and age and be a part of this world."
—Graham Irvin, Liver Mush
LINK TO SWORD FIGHTING on Amazon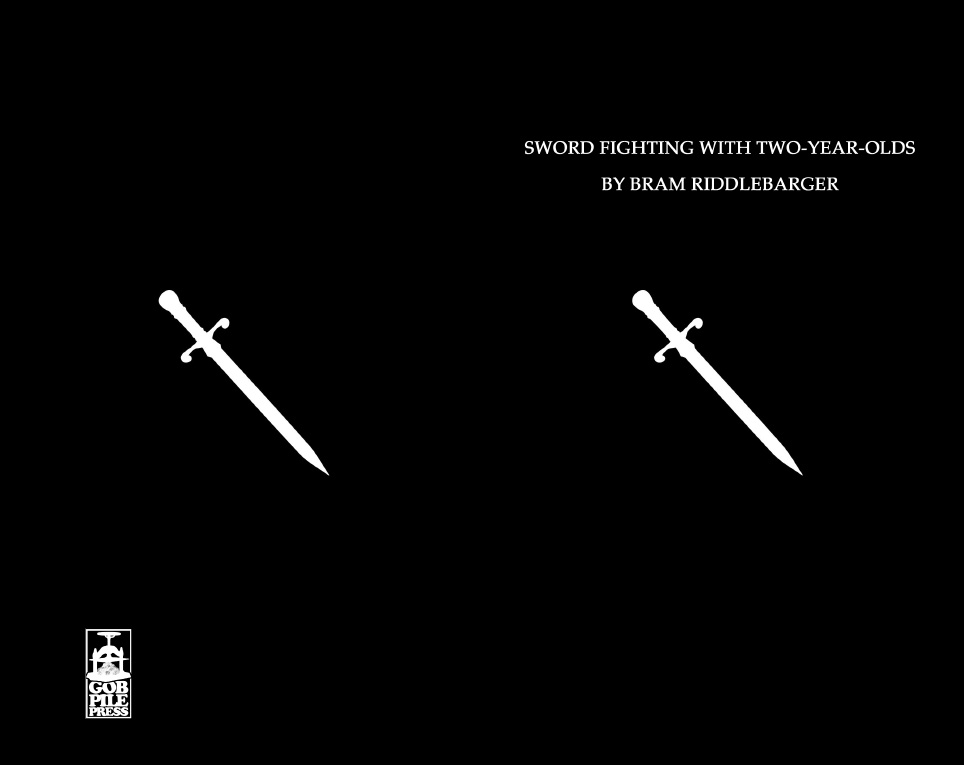 -
AN ACCUMULATION OF VAPORS by Claudia Lundahl
AN ACCUMULATION OF VAPORS by Claudia Lundahl
Lundahl's debut collection inspires an exploration of language, identity, and ancestry. A journey of self-discovery which invokes a rich sense of time and place. The stories in these vignettes toe the line between truth and fable, provoking the reader to question what is real and what is imaginary.
LINK TO AN ACCUMULATION OF VAPORS on Amazon
-
TIME AS A SORT OF ENEMY by Tyler Dempsey
TIME AS A SORT OF ENEMY by Tyler Dempsey
"Referencing Green Day like Dempsey himself, this book is a walking contradiction in the best way: spare but full, clever but approachable, playful but emotionally resonant. Time as a Sort of Enemy will linger in your consciousness longer than any concept of time you might have."
—Claire Hopple, It's Hard to Say
"Dempsey writes like characters are forcing their way out of him, exiting out of every orifice, hanging off his eyelids and dangling from his nose hairs. He gets inside their heads while they climb out of his. And yet we only get glimpses, half thoughts, and brief moments in time rather than the full all-encompassing picture. Because if we were to get it all, every intricate detail floating behind the pages and stories of Time as a Sort of Enemy, we might collapse under all that weight."
—KKUURRTT, Good at Drugs
LINK TO TIME AS A SORT OF ENEMY on Amazon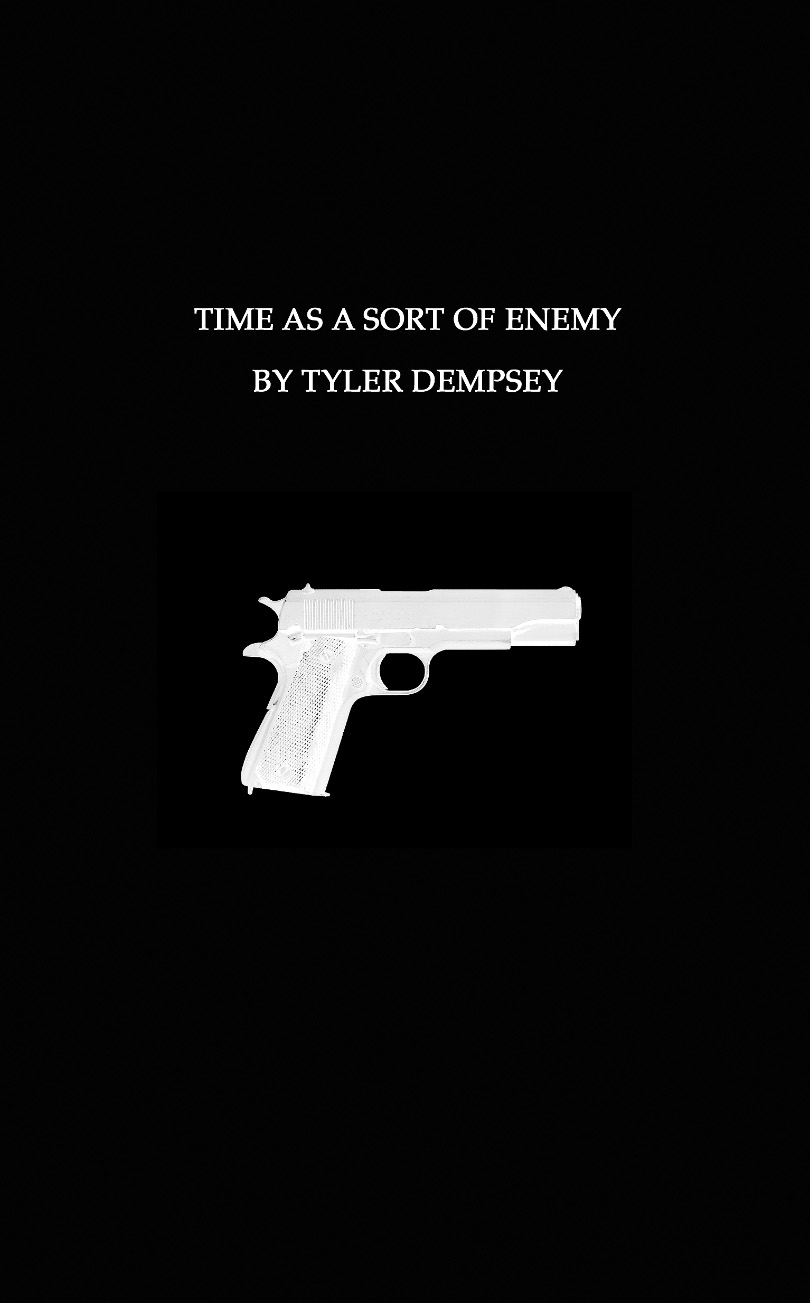 -----
NO ONE AT THE CIRCUS: The Story of Ghostwriter through Place and Song by Steve Schecter
No One at the Circus is the first book by Steve Schecter, who has performed as a one-man band under the name Ghostwriter since 2002. Part memoir/part lyric book, No One at the Circus shows the passionate life of a driven, independent artist struggling against apathy, modernization, and the will to survive.
Interspersed with images from the road and his records, No One at the Circus is a another chapter in the legacy of Ghostwriter.
Tour dates and more information on Ghostwriter can be found at www.endofthewest.com
LINK TO NO ONE AT THE CIRCUS on Amazon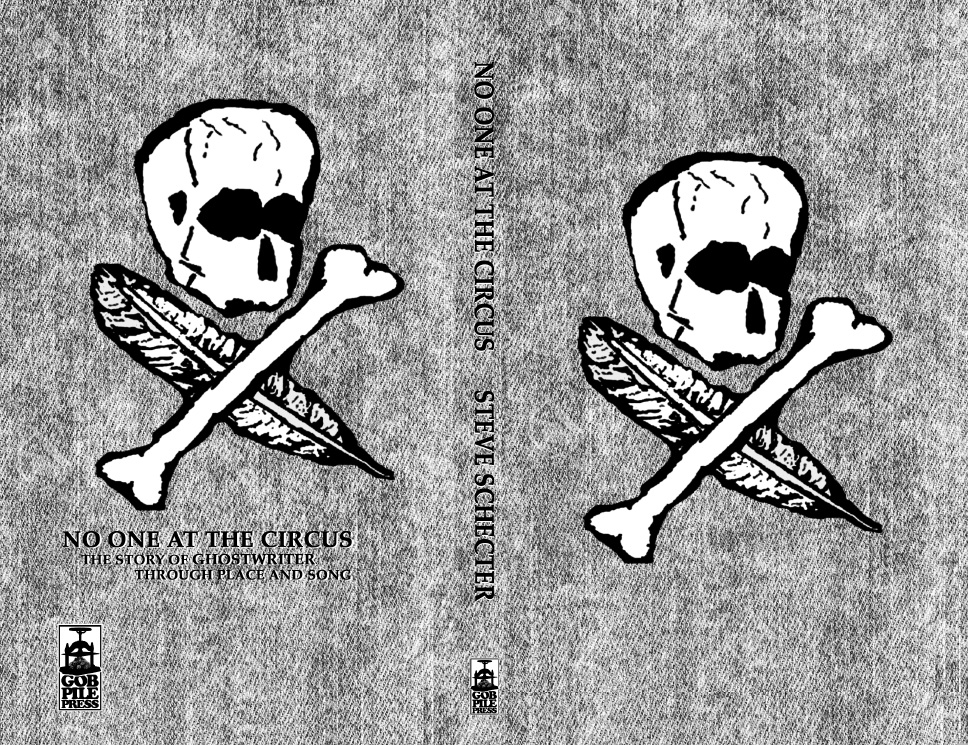 -----


SOUTHEASTERN NOWHERE by Bram Riddlebarger
Southeastern Nowhere: Collected Poems 2000-2015

Collected poems from some of Bram Riddlebarger's chapbooks.

"mix of themes/images presented in mostly very short poems, sort of haiku-like...mostly liked the poems about camping/the outdoors."
—Zac Smith

Link to purchase SOUTHEASTERN NOWHERE on Amazon

----


*LIMITED EDITION* RUST ON THE WATER TOWER, RUST AS A CONSTANT by Michael Gerard
LIMITED EDITION 50 print run, hand numbered, hand painted with homemade paint made from coal mine byproduct AMD pigment. Eleven poem debut publication from western Ohio poet Michael Gerard, accordion fold booklet printed locally in SE OHIO.  

$4 with shipping
To purchase email the press: [email protected]